Full LGL Policies & Procedures Template Bundle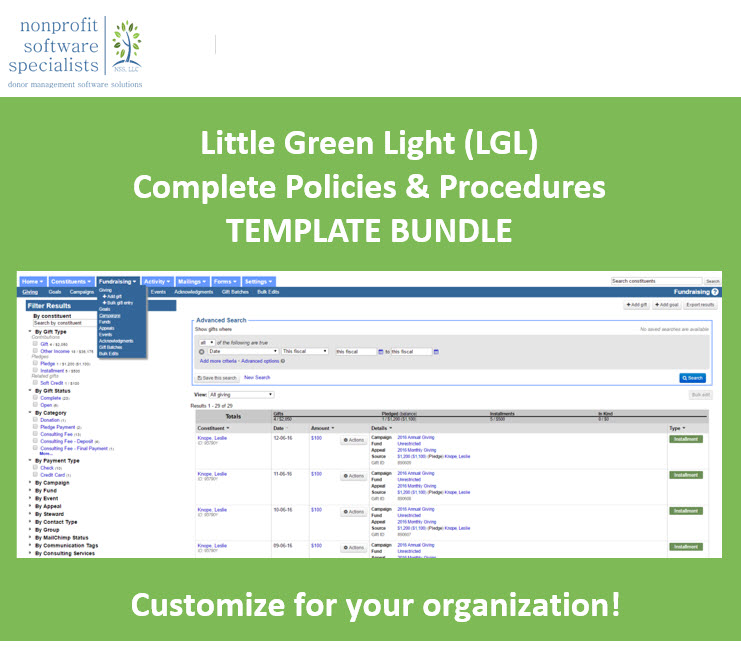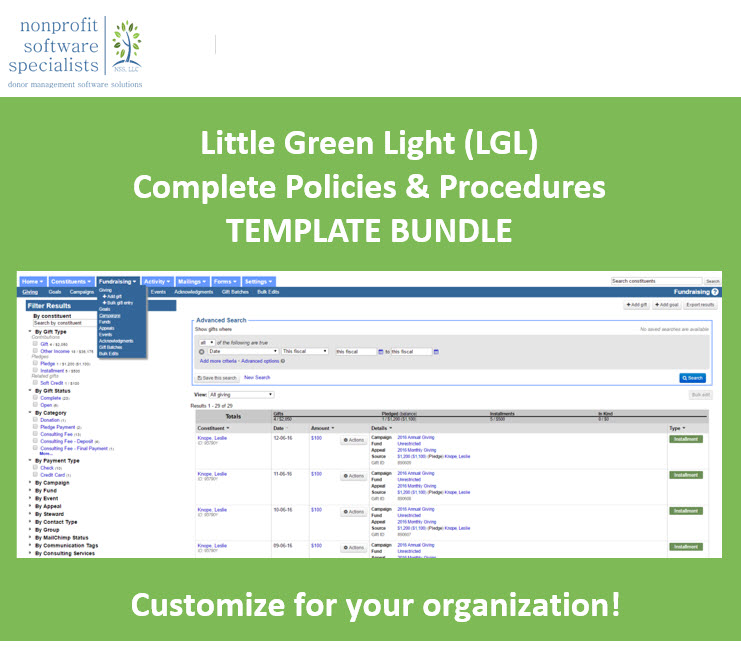 Full LGL Policies & Procedures Template Bundle
Without documented guidelines for your organization's data entry and business processes, inconsistent records become widespread. Having well-crafted documentation ensures consistency in data entry, helps to maintain integrity of the data and serves as an aid in training staff. We understand the effort and time it takes to compile this detailed information, and how challenging it is to find the resources to dedicate to it. So we're here to help!
With this LGL Policies & Procedures Template, your organization can have the guidelines it needs to keep up with LGL while avoiding the long hours it takes to create your own documents.
This bundle includes the Individual & Organization Records, Gift Entry, and Campaign, Funds, and Appeals templates.